Stuffed Calamari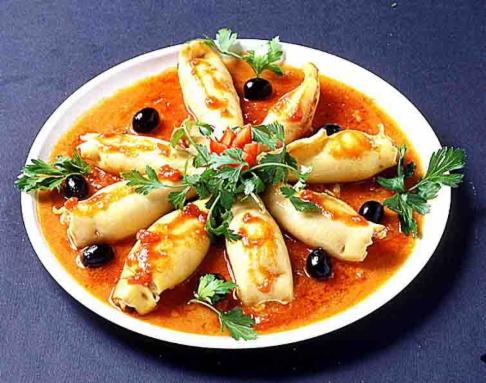 Ingredients:
2

lbs. Medium Squid, Cleaned

1 15oz Container Ricotta Cheese

2 Slices White Bread, Shredded
Preparation:
Preheat oven to 350 degrees. Wash squid thoroughly and drain well. Combine ricotta with bread, parmesan cheese, parsley, eggs, butter, oregano, garlic powder, salt and pepper. Mix and blend well. Stuff squid with mixture and close opening with toothpicks. Heat oil and quickly brown stuffed calamari, on both sides. Remove squid from frying pan and place in a baking dish. Pour marinara sauce over browned squid and bake until tender, about 45 minutes.